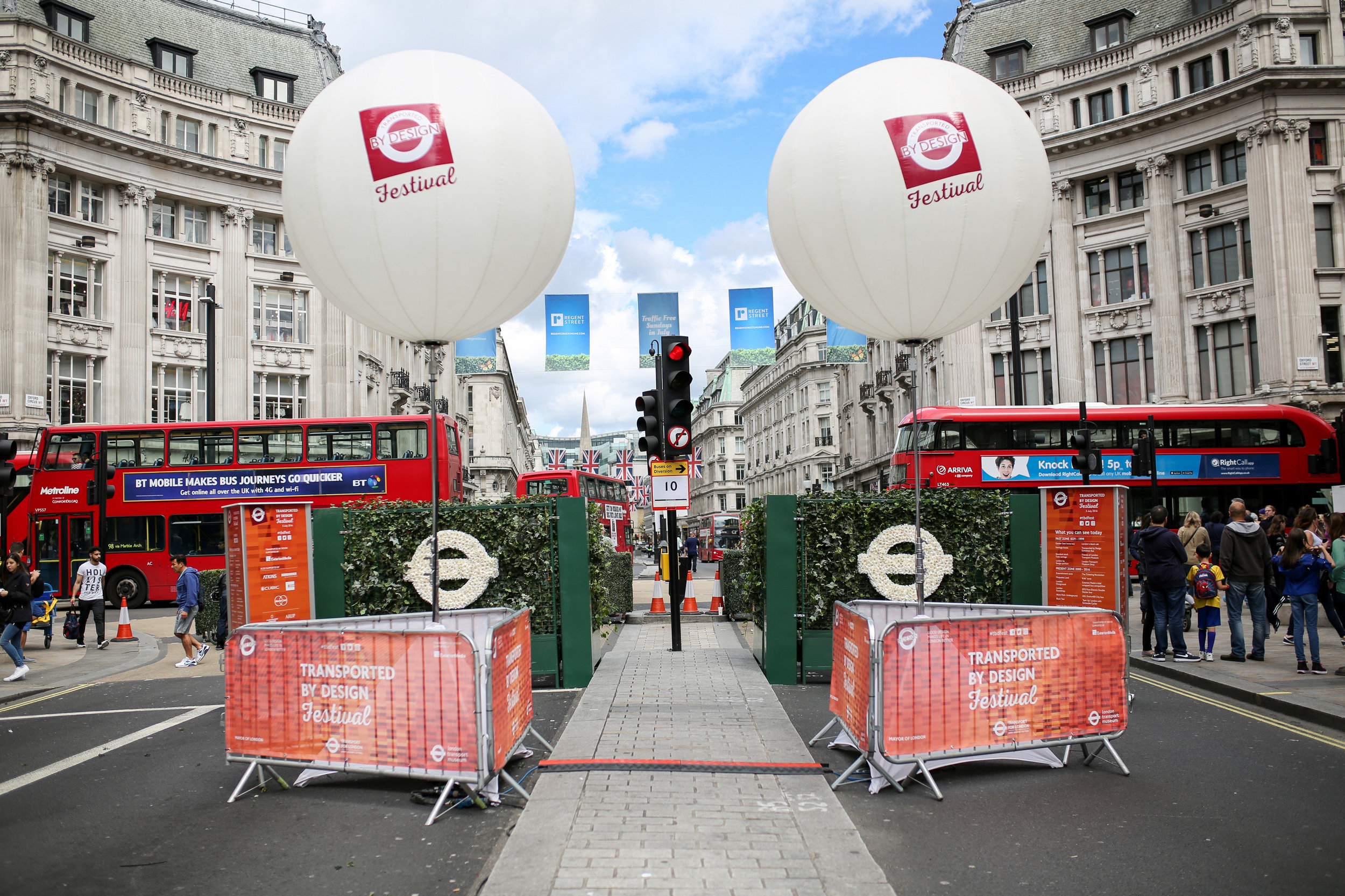 Case Study | Transported by Design
When approached by Transport for London in 2016, we jumped at the chance to work with such an iconic organisation.
Transported by Design was a celebration of the history of TfL design - from London buses to the famous underground map.
From seminars and spinning classes to a London underground train carriage in the middle of Regent Street, the event was incredibly varied and looked first class.
Photo: © TfL
Extraordinary Measures
Working on Regent Street since 2009 we've seen some surreal sights.
None more so than TfL's wish to bring a heritage London underground train carriage to the iconic 'curve' of Regent Street.
Factor in the weight limits on access roads and the extensive install time on temporary railway, the entire process from start to finish will live long in the memory of the Wilde Ones team.
Photo: © TfL
Instant Access
Transported by Design meant we were again working with a supplier we trust and enjoy dealing with on the street.
The above structure - installed by Instant Marquees - created a striking installation at Conduit Street junction.
Working on high-profile events like Transported by Design, Wilde Ones have built up a solid supplier network that know the service level and consistently deliver.
Photo: © TfL
The Journey
The event concept took guests from TfL's past at Piccadilly Circus along Regent Street to its future at Oxford Circus.
Site lay out was key for the concept to succeed.
Parking a 100 year old double-decker bus close to the site entrance at Piccadilly Circus was a must as we were told, "Once she stops, she stops for a good few hours!".
Minute details like these often impact on the bigger picture - it's these details that Wilde Ones pride ourselves on flagging up early.
Photo: © TfL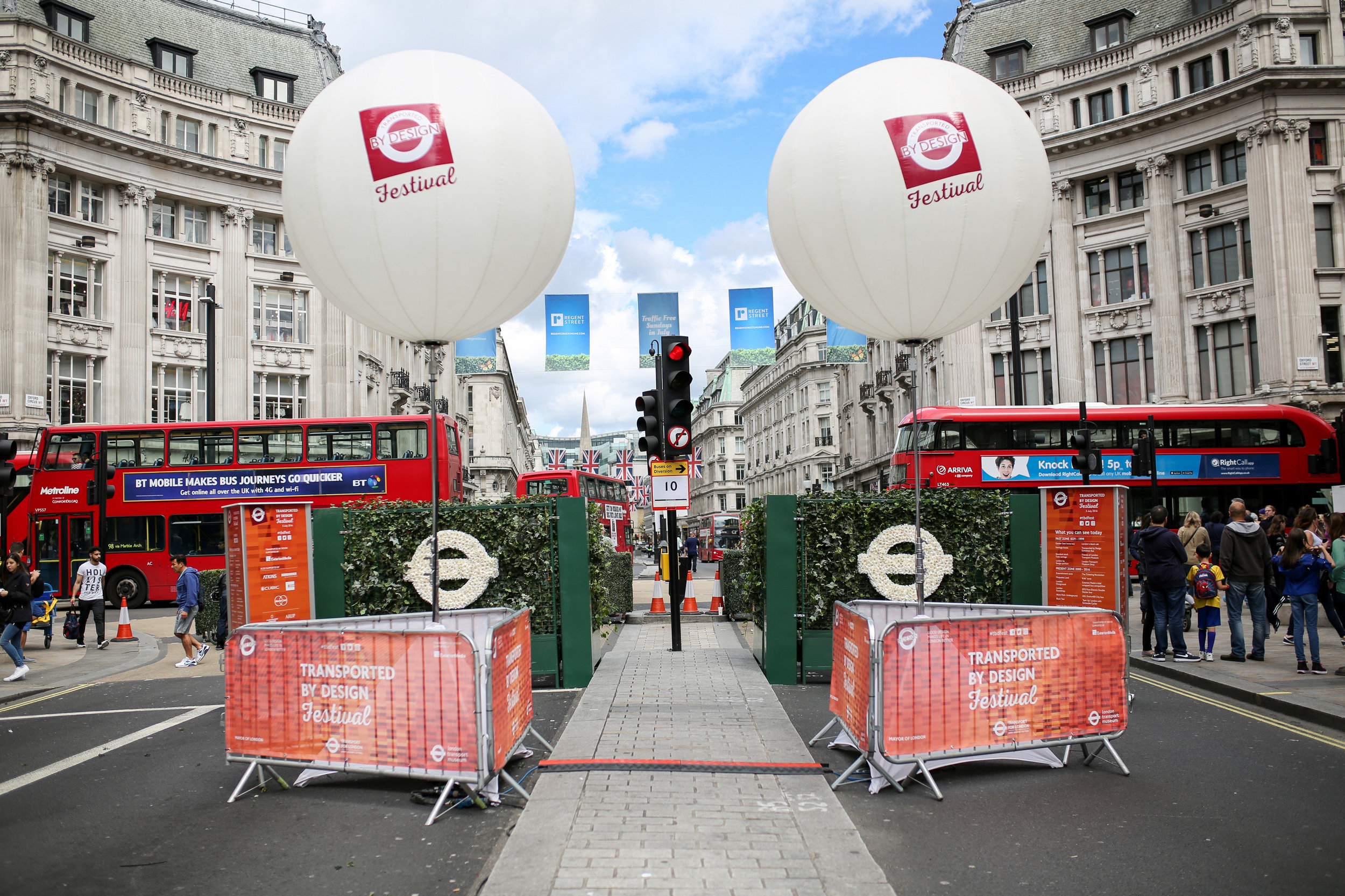 Consistent Theme
Working with the TfL design team Wilde Ones gave a framework to create a truly memorable event, on brand and on message.
With the road closed for only a limited time the aim was to schedule each activation to be ready for the design team to install. Staggered builds and scheduling were complex to create such a 'production-heavy' event.
Part of the event's success was the aesthetic across the whole of Regent Street - it was certainly worth the effort in planning.
Photo: © TfL
Responsibilities
• Event Production, Operation & Onsite Management
• Budget Management
• Site Design
• CAD Drawings
• Scheduling
• Liaison with Westminster City Council & associated agencies
• Client & Content Management Liaison
• Continuous liaison with infrastructure and AV contractors
• Contracting local crew, staff and contractors
Photo: © TfL